Study Abroad in Buenos Aires, Argentina - an amazing, cosmopolitan city! BA is home to 14.5 million people, as well as futbol, tango, polo, food and artisan markets, start ups, theater, and so much more.

IFSA offers students several semester programs (or tracks) in BA that are great for the intermediate to advanced Spanish speaker: Human Rights: Diversity, Minority, and Gender Studies | The Argentine Universities Program | Literature | Cinema | Research | Intensive Spanish.

During the summer, IFSA holds an Advanced Language and Culture program. With this many options, you're sure to take courses in your major, minor/cert, and core. Apply to IFSA Argentina by Sept 15 and get $500 STA Travel flight voucher.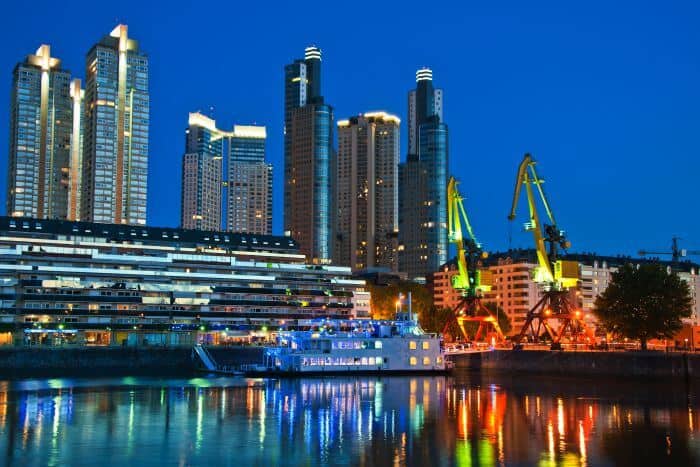 Area(s) of Study
Accounting
European Studies
Legal Environment Of Business
Science-Mathematics Education
Ancient History And Classical
Finance
Liberal Arts
Social Science
Anthropology
Foreign Language Education
Linguistics
Social Work
Art History
Geography
Management
Sociology
Asian Studies
Government
Marketing
Spanish
Business Administration
History
Philosophy
Spanish Civilization
Communication
Human Development And Family S
Physical Education
Special Education
Communication Studies
Humanities
Psychology
Theatre And Dance
Comparative Literature
International Business
Public Affairs
Undergraduate Studies
Cultural Studies
International Relations And Gl
Public Relations
Urban Studies
Curriculum And Instruction
Journalism
Radio-Television-Film
Women's And Gender Studies
Economics
Latin American Studies
Religious Studies
Writing
Educational Psychology
Law
---
Sponsored by IFSA - a UT Affiliate
Academic Information
Students who choose to study on the IFSA Argentina Universities program track can choose to take courses at the IFSA Center and the following universities: Universidad Torcuato di Tella, Universidad de Buenos Aires, Universidad Catolica Argentina and Universidad del Salvador.
Language(s) of Instruction
Spanish
Eligibility
Universities Track: Successful completion of SPN 327C or equivalent
Other tracks: Successful completion of SPN 610D+ or equivalent
Admission on a rolling basis
Minimum 3.0 GPA
Service Learning/Internship
Service Learning - No
Internship - Yes
Housing
One of the best out-of-class experiences is the homestay, which is a vital, required component of the IFSA-Butler program. One IFSA-Butler student is placed with a carefully selected, program approved host family for the duration of the study abroad semester or year.
Open To
Students from all colleges and schools
Program Cost
There are several scholarships available:$20,000 in UT Latin America scholarships awarded annually | International Education Fee Scholarships | $2000 off online price for all UT students | IRG and LAS major scholarships | IFSA Scholarships. More info https://www.ifsa-butler.org/scholarships/
Program Dates:
- Spring
March 1, 2021 to July 5, 2021
Priority Deadline: October 1, 2020
Final Deadline: October 1, 2020
- Fall
July 27, 2020 to November 30, 2020
Priority Deadline: March 1, 2020
Final Deadline: March 15, 2020
Application Code
290007
Additional Resources
Program Website
Peer Evaluations
Peer Evaluations
Program Dates
Scholarships
Frequently Asked Questions
Next Step
1) Attend 'Explore Latin America' info-session for summer OR semester programs. See website for dates and locations. 2) Meet with Academic Advisor to discuss credit. 3) Attend Ready to Apply session with Eli Klosterboer. Further instructions provided at Explore session. 4) Complete Mandatory Pre-departure Orientation.